Who we are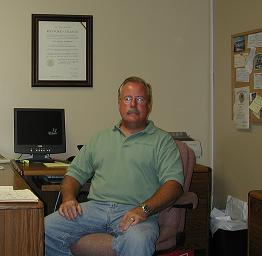 Lyle H Anderson: President/CEO & Commercial Applicator. Born in Anchorage, Alaska. Raised around Washington, DC. Worked for Evergreen Helicopters during the summers (73' - 76") while going to school at Roanoke College (BBA) and continued with Evergreen after graduation until 1980. Lived in Roanoke, VA., Atlanta, GA., Galveston, TX., McMinnville, Or., and Oxnard, CA., all with Evergreen. Moved back to Roanoke, VA and worked for Summit Helicopters until the Spring of 1985 when Weed Control started it's operations. Graduated from Ferrum College in 1973 with Associated Science degree and Roanoke College in 1976 with a Bachelor of Business Administration.
Steve Williams: Vice President/Secretary, Operations Manager & Commercial Applicator. came to Weed Control in 1993. He also started from the ground-up. As Operations Manager Steve is responsible for the day to day operations of Weed Control, including the scheduling of industrial weed control jobs. He also oversees and manages the maintenance scheduling and the servicing of all equipment. Steve is directly involved with the hiring, firing and discipline of personnel.
Crenshaw Reed: Business Development Manager & Registered Technician. Crenshaw came to Weed Control in 2002, and has a keen understanding of the business since he was the companies Banker in the early 1990's. Crenshaw's responsibilities are to develop new business. New business, especially in the Industrial and Municipal markets. Graduated from VA Tech in 1978 with a Bachelor of Arts/Communication.
Audra Vanover: Office Manager, Audra returned to Weed Control in 2010 after a few years away. Audra is responsible for Payroll, Accounts Receivable, Accounts Payable and many, many other office responsibilities.
Austin Micklem: Western Regional Sales Representative, Austin came to Weed Control as a laborer during his summer breaks from college starting in 2012. Austin has recently graduated from Radford University (2015) with a degree in Communications/Public Relations.
---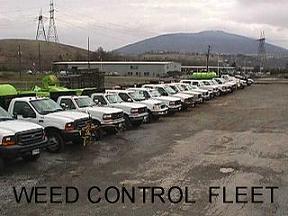 Since 1990 - Chuck Dodd: Shop Forman, Account Manager & Commercial Applicator
Since 1991 - David Jarels: Account Manager & Commercial Applicator

Since 2010 - Jesse Peery: Account Manager & Commercial Applicator

Since 2011 - Chris Hudnall: Commercial Applicator

Since 2011 - Jared Milks: Commercial Applicator

Since 2013 - Adam T Anderson: Commercial Applicator

Since 2008 - Michael Perkins: Commercial Applicator

Since 2012 - Logan Milks: Commercial Applicator

Since 2013 - David Anderson - Commercial Applicator

Since 2013 - Nathanial Lash - Registered Technician